Why Islam Is Different From Other Religions
Weekly Update from Dinesh D'Souza
Dear Friends,
In the wake of tragedy this week in France, we already have seen loud media voices combating their perceived Islamaphobia. When Muslims are shooting magazine editors and cartoonists, it takes an especially warped mind to warn against intolerance toward Islam! Islam by itself may not be the problem, but there is something about Islam TODAY that breeds a certain fanaticism and terrorism.
I spoke to Steve Malzberg yesterday about the terrorism in France:
Earlier this week, TV star Kaley Cuoco Sweeting of The Big Bang Theory came out of the closet—as a conservative!—and was immediately forced to backpedal by Hollywood pooh-bahs. The paradox of liberal tolerance is that it extends to Marxists, transsexuals, and Islamic radicals—but NOT to conservatives or Christians.
When did feminist whiners come to be associated with "strong women"? Golda Meier, Indira Gandhi, Jeane Kirkpatrick, Margaret Thatcher—none of them described themselves as "feminists."
On a positive note, I reached 150,000 followers on Twitter yesterday, so thank you for being a part of another milestone for me!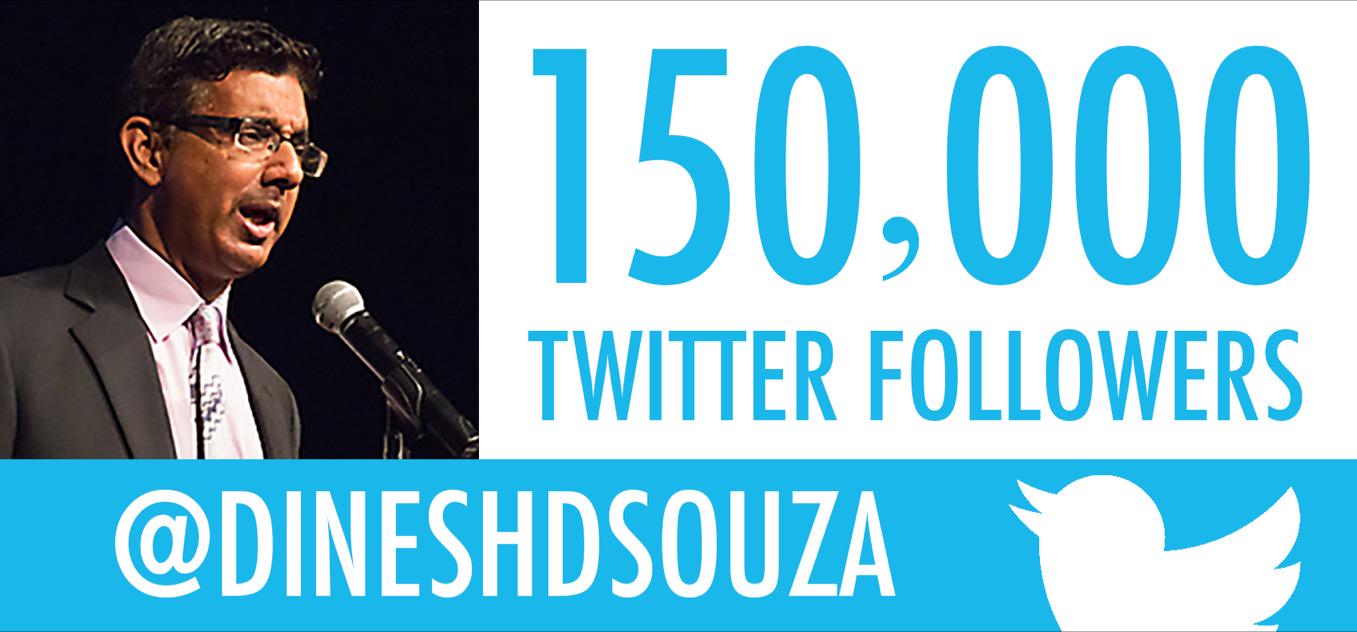 My hope is that your 2015 is already off to a great start. This year, help students discover the true history of America! Order America today and I will donate an Educational Edition DVD to a school this year. Click to buy.
Sincerely,


Dinesh D'Souza
P.S. Why is Obama riding a horse in this analogy I made during a 2012 debate with Michael Shermer?
D'Souza Entertainment © 2014
1140 Wall Street, #2157
La Jolla, CA 92038
Email sent to us@peninsulateaparty.org on January 9, 2015.
View In Browser | Change Subscriber Options | Unsubscribe