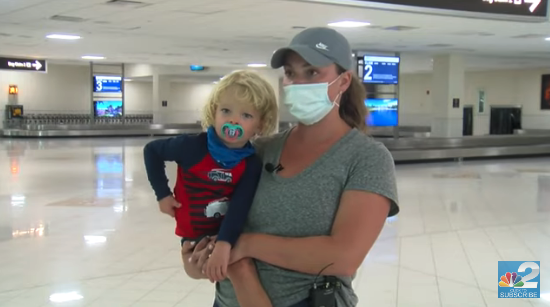 Southwest Airlines flight attendants allegedly kicked a single mother and her 2-year-old son off of a flight recently after the toddler ate snacks before takeoff without wearing a mask.Jodi Degyansky, 34, and her son, Hayes, were traveling back home to Chicago from Fort Myers after visiting family in Florida when their trip was canceled d ... Read more
© 2020 Blaze Media LLC. All Rights Reserved.
You are receiving this email because you opted in to receive emails from Blaze Media.
8275 S. Eastern Ave, Ste 200-245
Las Vegas, Nevada, 89123, USA