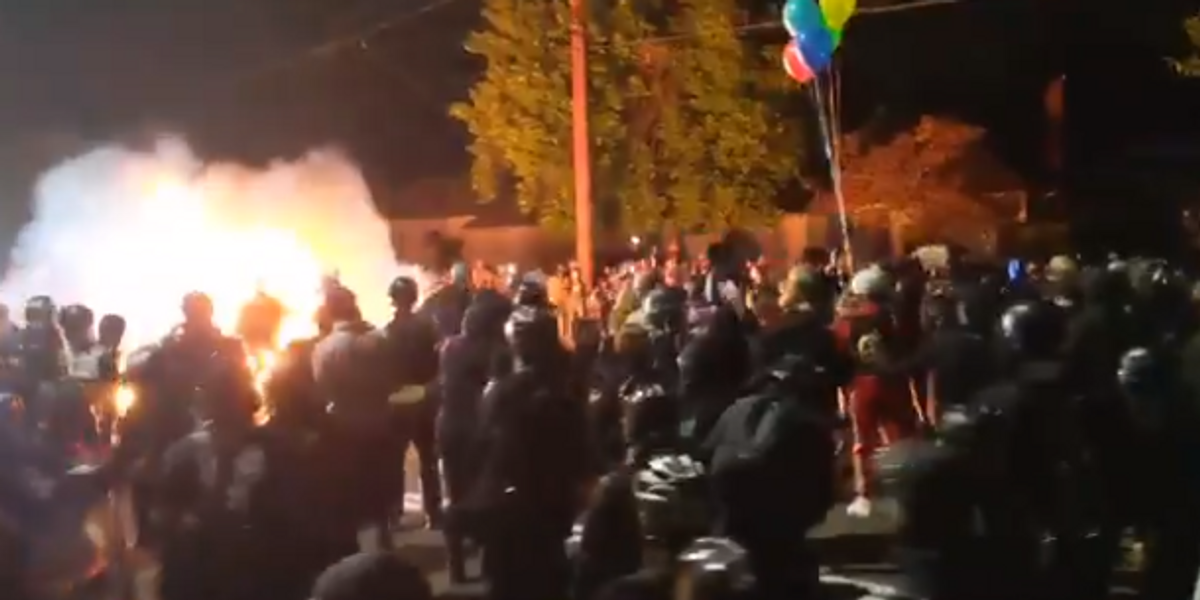 Saturday marked the 100th consecutive day of protests in Portland, but things escalated into violence, and police declared a riot after agitators threw Molotov cocktails and launched fireworks at law enforcement officers. Hundreds of people gathered at Ventura Park in southeast Portland on around 7 p.m. on Saturday, including many dressed in a ... Read more
© 2020 Blaze Media LLC. All Rights Reserved.
You are receiving this email because you opted in to receive emails from Blaze Media.
8275 S. Eastern Ave, Ste 200-245
Las Vegas, Nevada, 89123, USA