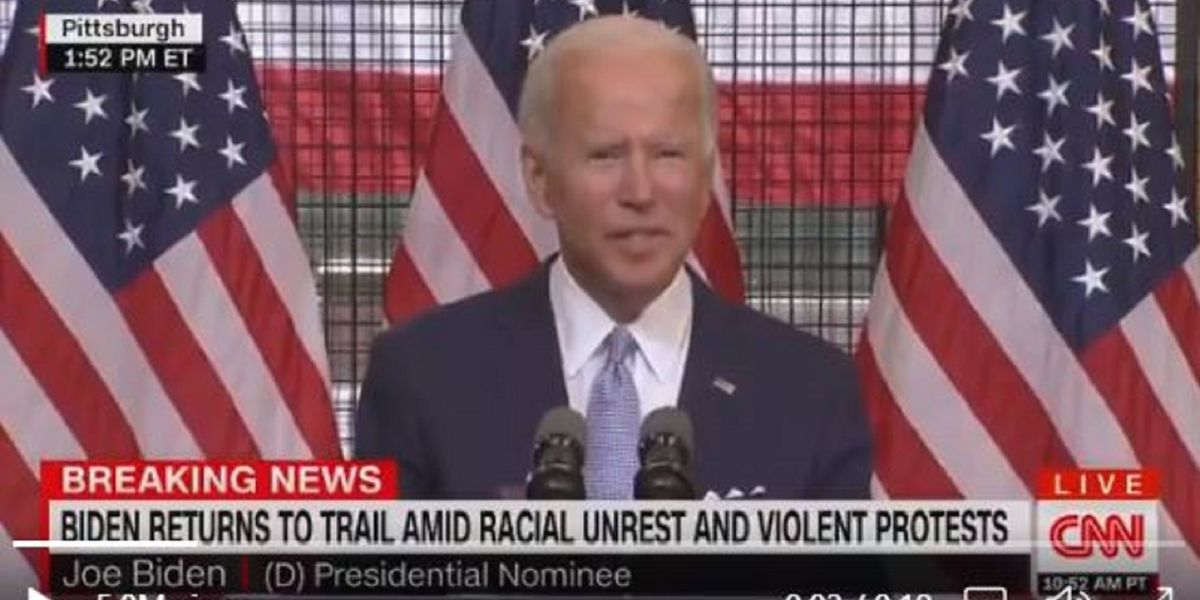 Twitter users circulated several portions of Democratic presidential candidate Joe Biden's speech from Pittsburgh on Monday, causing the words "Biden video" to trend on the platform.While the former vice president was hailed and criticized over policy, one excerpt where Biden appeared incoherent sparked concern among users who claimed the flub went ... Read more
© 2020 Blaze Media LLC. All Rights Reserved.
You are receiving this email because you opted in to receive emails from Blaze Media.
8275 S. Eastern Ave, Ste 200-245
Las Vegas, Nevada, 89123, USA