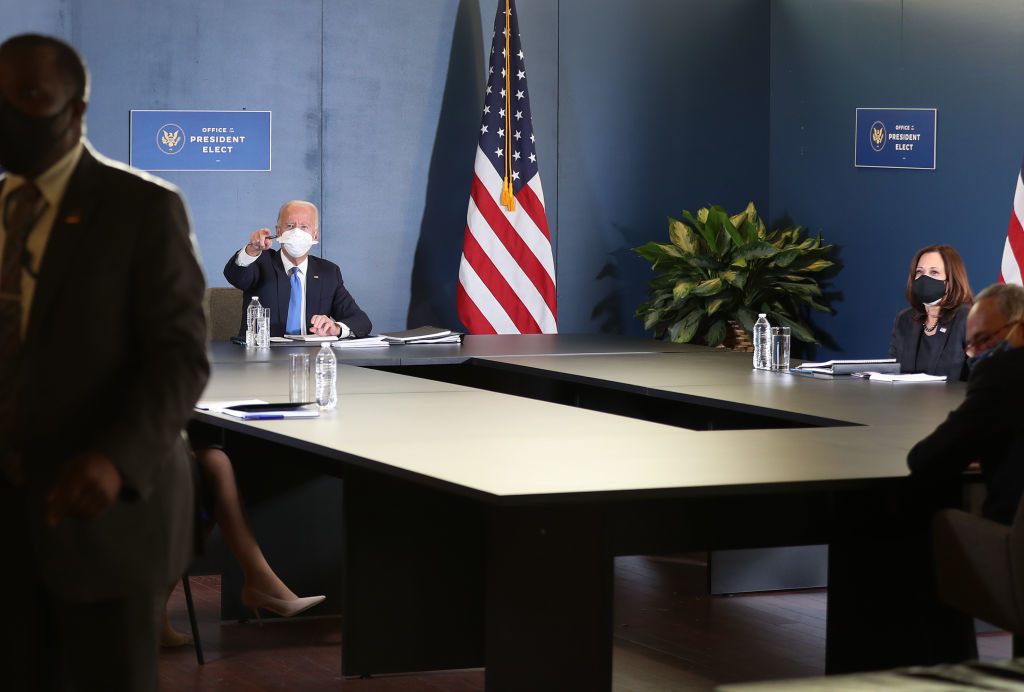 Joe Biden gathered with his running mate Kamala Harris, House Speaker Nancy Pelosi (D-Calif.), and Senate Minority Leader Chuck Schumer (D-N.Y.) on Friday. However, Biden had no patience for a reporter, who asked a timely question, and he quickly admonished the correspondent.Video shows Biden telling Pelosi and Schumer that "in my Ov ... Read more
© 2020 Blaze Media LLC. All Rights Reserved.
You are receiving this email because you opted in to receive emails from Blaze Media.
8275 S. Eastern Ave, Ste 200-245
Las Vegas, Nevada, 89123, USA