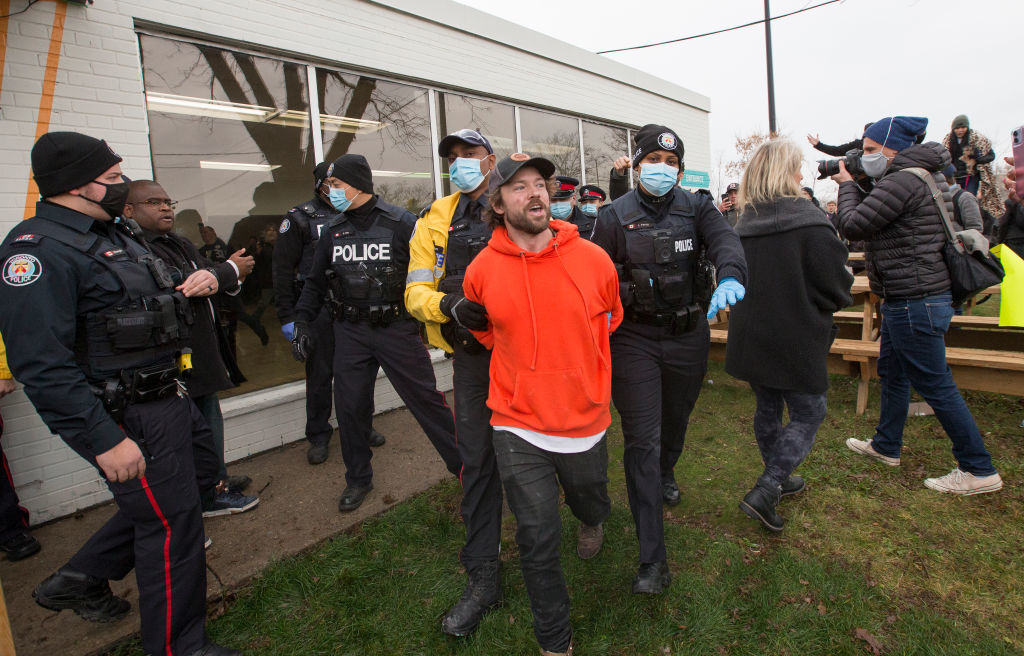 The owner of a barbecue restaurant in Canada remained open during the coronavirus pandemic, and defied government lockdown orders. Adam Skelly, the owner of Adamson Barbecue in Etobicoke, was arrested on Thursday and dragged away in handcuffs in front of a crowd that gathered to show support of his defiance of coronavirus restrictions. Fo ... Read more
© 2020 Blaze Media LLC. All Rights Reserved.
You are receiving this email because you opted in to receive emails from Blaze Media.
8275 S. Eastern Ave, Ste 200-245
Las Vegas, Nevada, 89123, USA