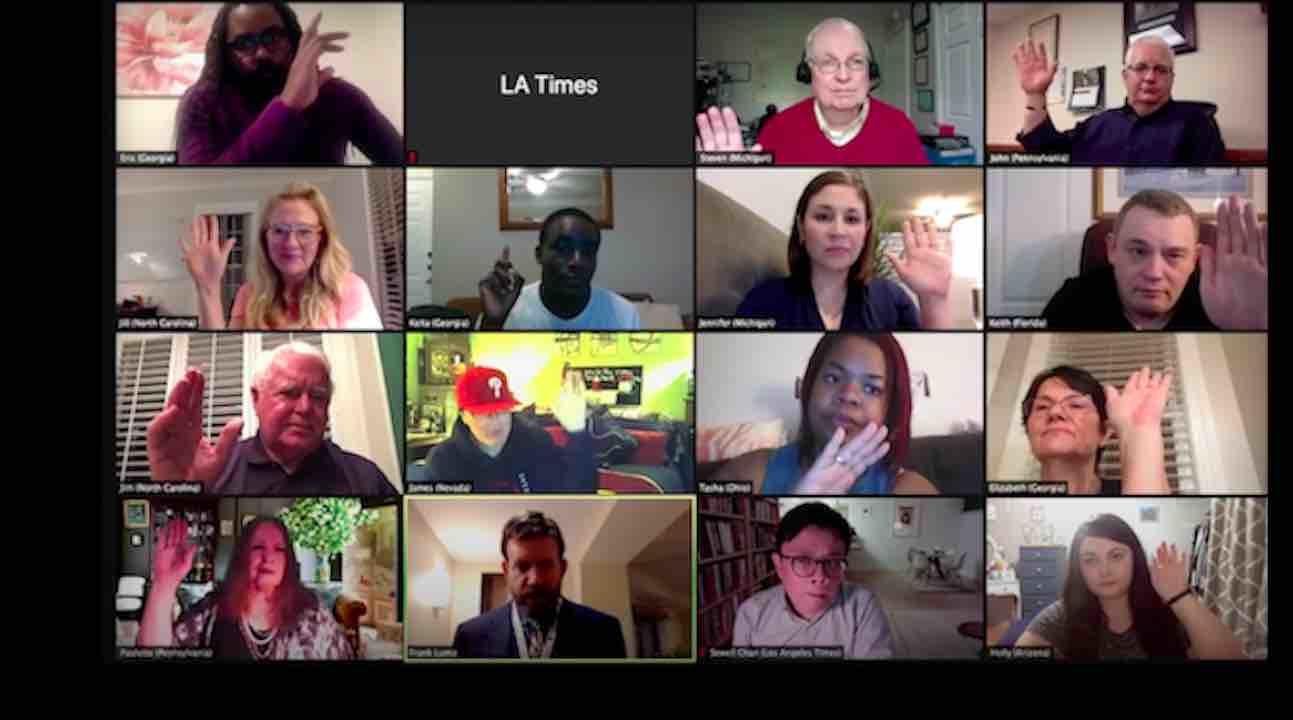 Pollster Frank Luntz put together a virtual focus group of undecided voters from swing states Thursday night to get their impressions of the second and final debate between President Donald Trump and Democratic presidential nominee Joe Biden. The economy question In an eye-opening moment near the end of the session, Luntz aske ... Read more
© 2020 Blaze Media LLC. All Rights Reserved.
You are receiving this email because you opted in to receive emails from Blaze Media.
8275 S. Eastern Ave, Ste 200-245
Las Vegas, Nevada, 89123, USA