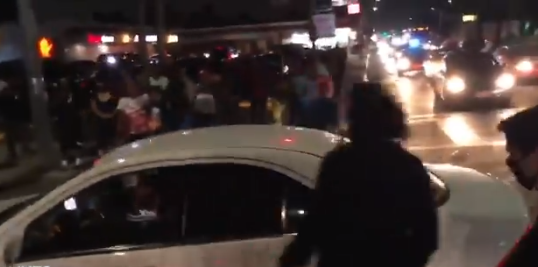 An armed man was shot and killed by a San Bernardino police officer on Thursday night. The deadly police shooting of 35-year-old Mark Matthew Bender Jr. sparked protests and civil unrest in San Bernardino, California, on Friday. The officer ... Read more
© 2020 Blaze Media LLC. All Rights Reserved.
You are receiving this email because you opted in to receive emails from Blaze Media.
8275 S. Eastern Ave, Ste 200-245
Las Vegas, Nevada, 89123, USA