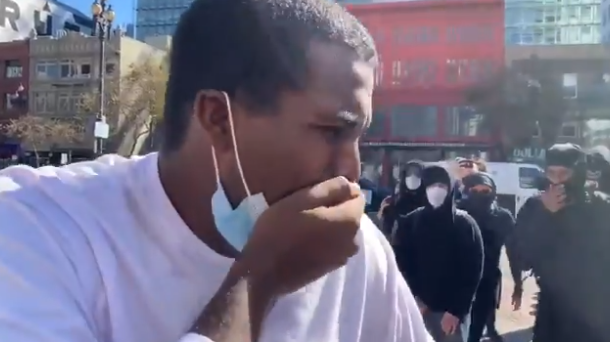 A free speech rally was shut down in San Francisco on Saturday after counter-protesters became violent. The situation became so dangerous for conservatives that police needed to escort them to their cars for their own safety from an angry mob. A "Free Speech Rally Against Twitter and Big Tech" was planned for Saturday at the Federal Build ... Read more
© 2020 Blaze Media LLC. All Rights Reserved.
You are receiving this email because you opted in to receive emails from Blaze Media.
8275 S. Eastern Ave, Ste 200-245
Las Vegas, Nevada, 89123, USA