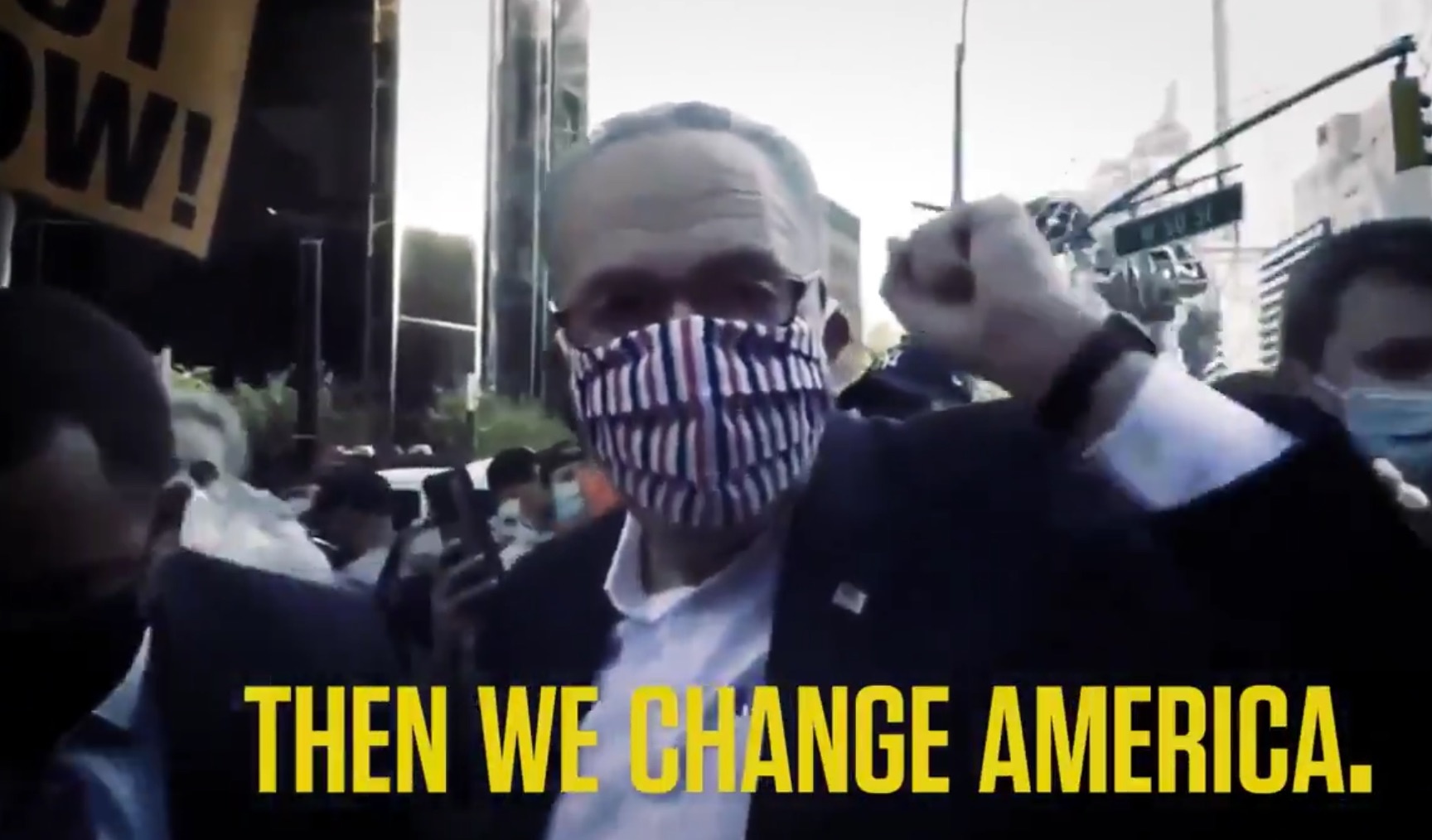 Senate Republicans released a brutal new ad on Saturday afternoon using Senate Minority Leader Chuck Schumer's own words against him.The ad comes as Republicans fight to maintain their majority in the Senate, which they have enjoyed since they recaptured the majority from Democrats in the 2014 midterm elections.What does the ad sh ... Read more
© 2020 Blaze Media LLC. All Rights Reserved.
You are receiving this email because you opted in to receive emails from Blaze Media.
8275 S. Eastern Ave, Ste 200-245
Las Vegas, Nevada, 89123, USA