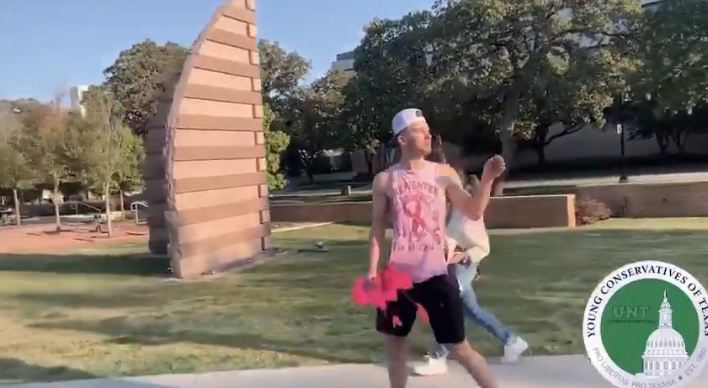 A group of students vandalized a pro-life memorial at the University of North Texas on Wednesday, ripping flags and signs from the ground that were placed on the school's lawn to memorialize babies killed by abortion procedures.Earlier that evening, members of the school's chapter of Young Conservatives of Texas had gathered to place 1,00 ... Read more
© 2020 Blaze Media LLC. All Rights Reserved.
You are receiving this email because you opted in to receive emails from Blaze Media.
8275 S. Eastern Ave, Ste 200-245
Las Vegas, Nevada, 89123, USA