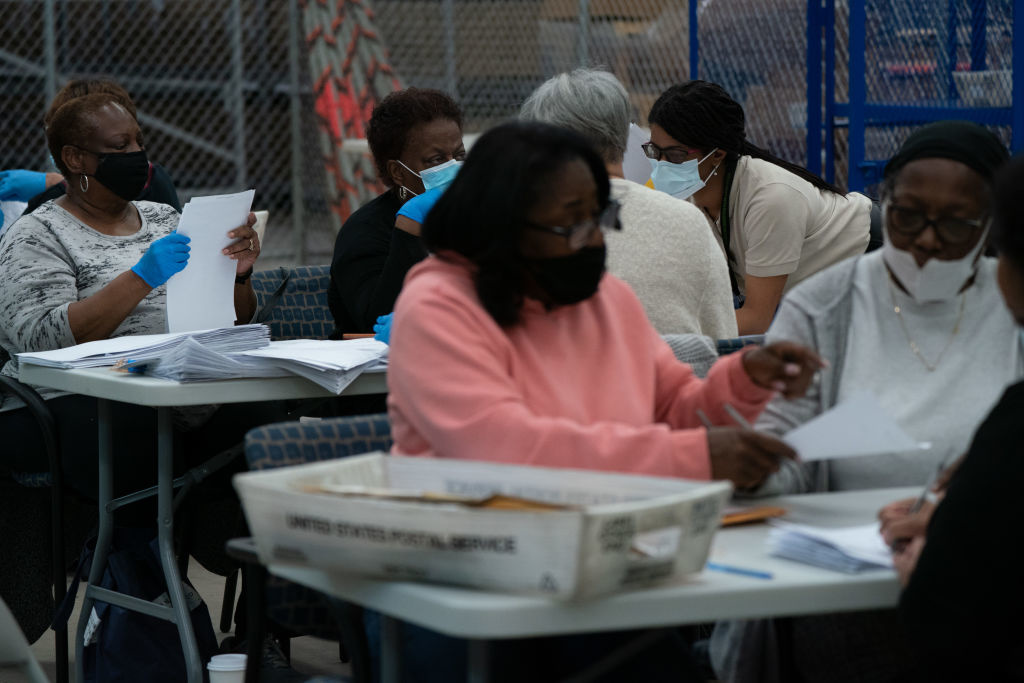 There are still about 60,000 ballots left to count in Georgia as the presidential race there comes down to the wire, the Georgia secretary of state's office announced in a press conference Thursday morning.In a ... Read more
© 2020 Blaze Media LLC. All Rights Reserved.
You are receiving this email because you opted in to receive emails from Blaze Media.
8275 S. Eastern Ave, Ste 200-245
Las Vegas, Nevada, 89123, USA