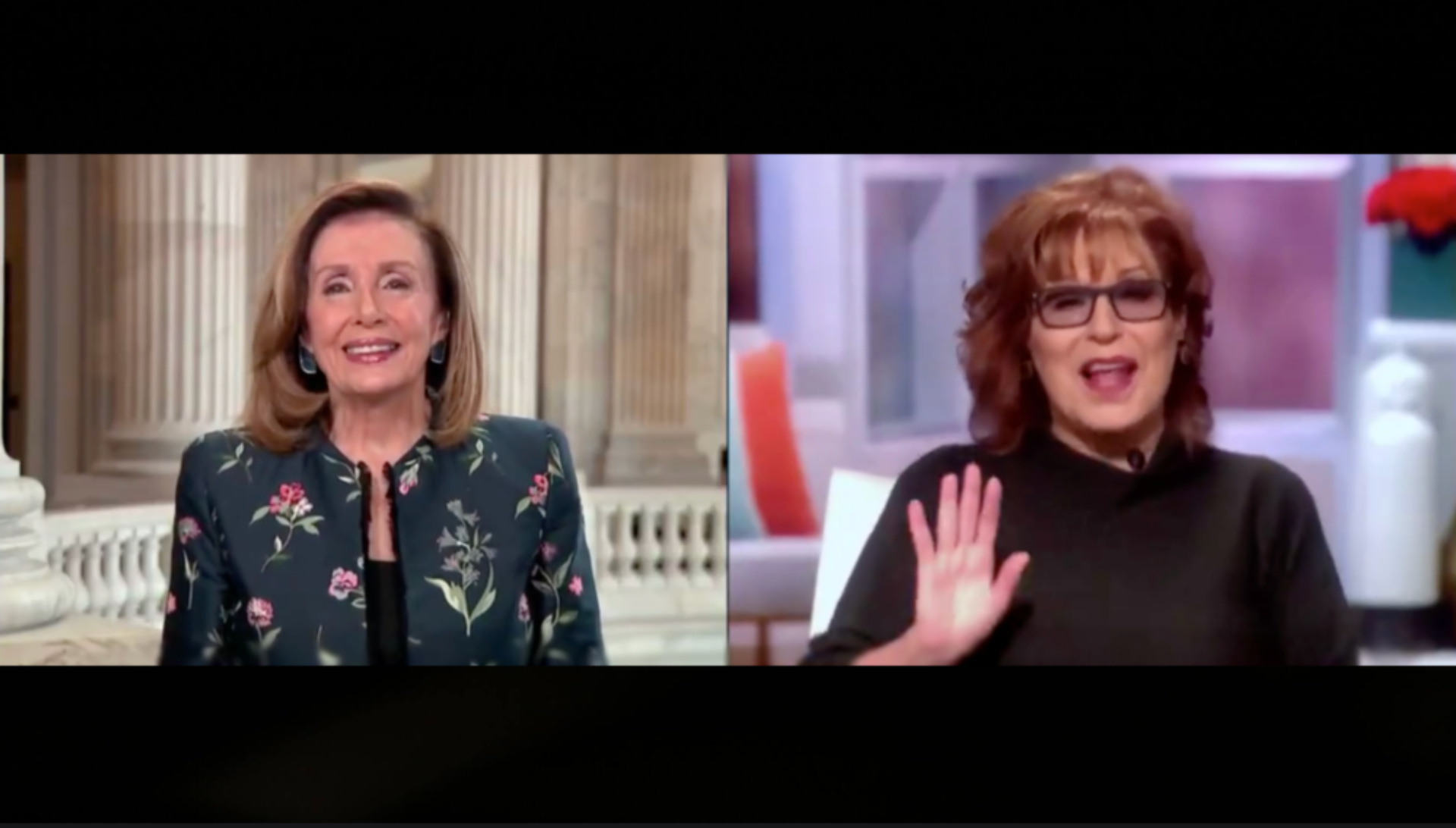 Joy Behar, co-host on "The View," was in virtual ecstasy while fantasizing about an imaginary world in which House Speaker Nancy Pelosi (D-Calif.) was president. What are the details? On Wednesday, Behar spoke to Pelosi in a livestream interview and she admitted that she's "dreaming of the day when we say 'President Nancy Pelosi. ... Read more
© 2020 Blaze Media LLC. All Rights Reserved.
You are receiving this email because you opted in to receive emails from Blaze Media.
8275 S. Eastern Ave, Ste 200-245
Las Vegas, Nevada, 89123, USA