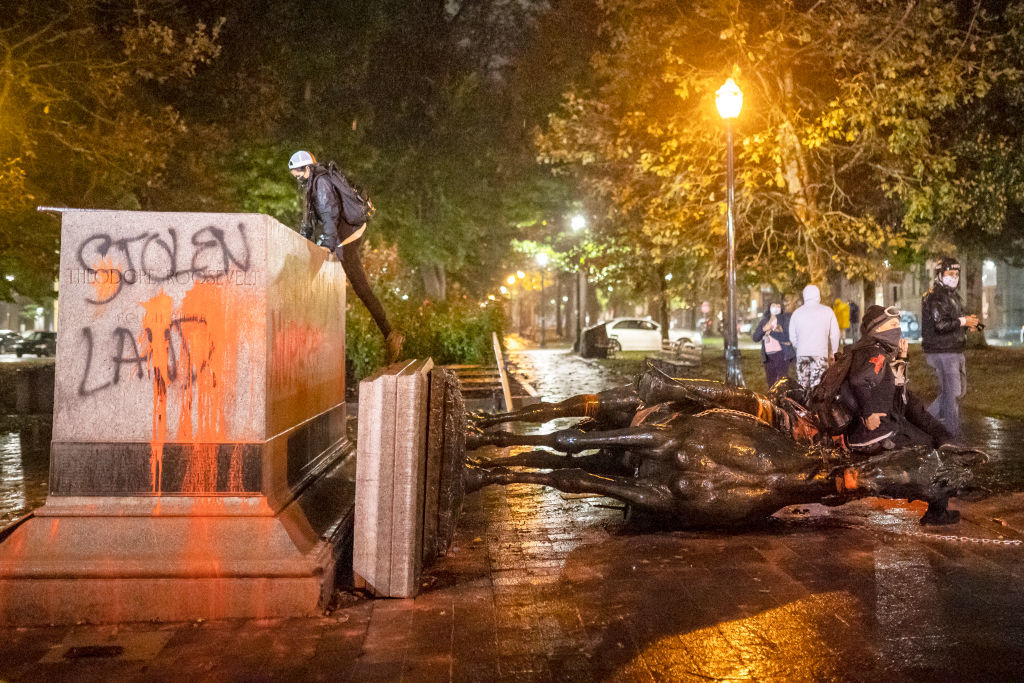 Rioters in Portland, Oregon, toppled statues of former Presidents Theodore Roosevelt and Abraham Lincoln Sunday night, declaring a "day of rage" in anticipation of Columbus Day. According to the Associated Press, the ... Read more
© 2020 Blaze Media LLC. All Rights Reserved.
You are receiving this email because you opted in to receive emails from Blaze Media.
8275 S. Eastern Ave, Ste 200-245
Las Vegas, Nevada, 89123, USA