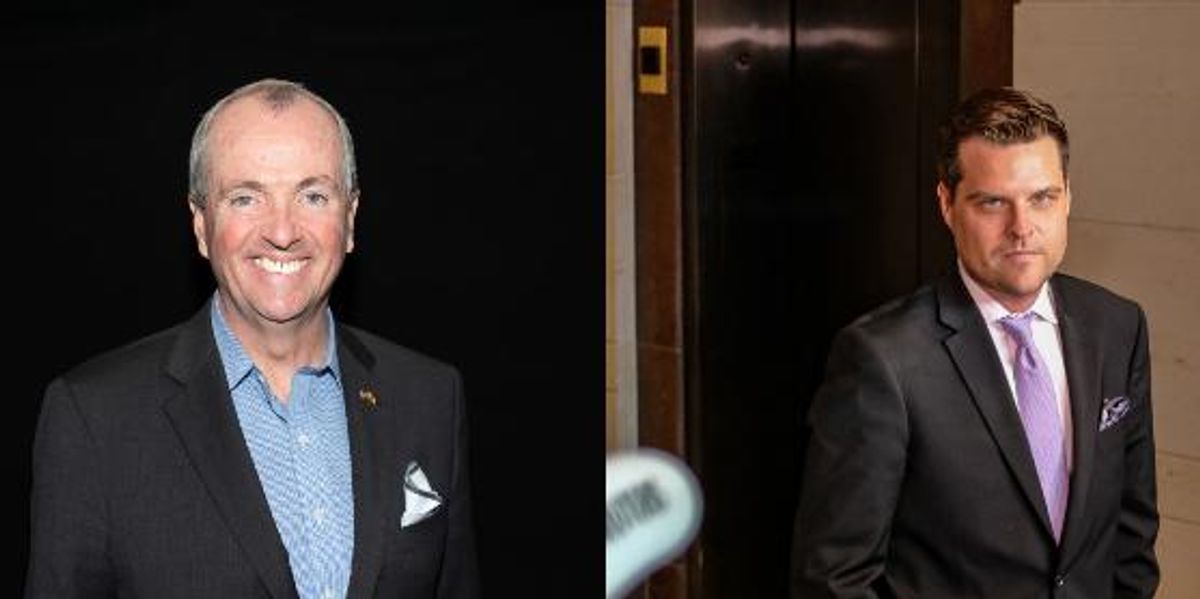 Gov. Phil Murphy lashed out at Florida Rep. Matt Gaetz (R) for attending a private Republican event in New Jersey this week. The Democratic governor of New Jersey regressed to name-calling, and called Gaetz a "fool," for attending a gala. Gaetz attended a gala in Jersey City hosted by the New York Young Republican Club on Thursday, where he was a f ... Read more
© 2020 Blaze Media LLC. All Rights Reserved.
You are receiving this email because you opted in to receive emails from Blaze Media.
8275 S. Eastern Ave, Ste 200-245
Las Vegas, Nevada, 89123, USA