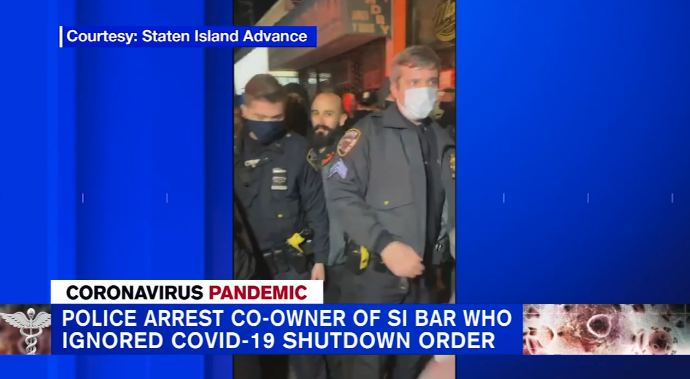 The New York City Sheriff's Department raided a Staten Island bar Tuesday night, shutting down the business and arresting one of its owners after the bar continued regular operation despite coronavirus lockdown measures.Mac's Public House — which last week took a defiant stand and ... Read more
© 2020 Blaze Media LLC. All Rights Reserved.
You are receiving this email because you opted in to receive emails from Blaze Media.
8275 S. Eastern Ave, Ste 200-245
Las Vegas, Nevada, 89123, USA