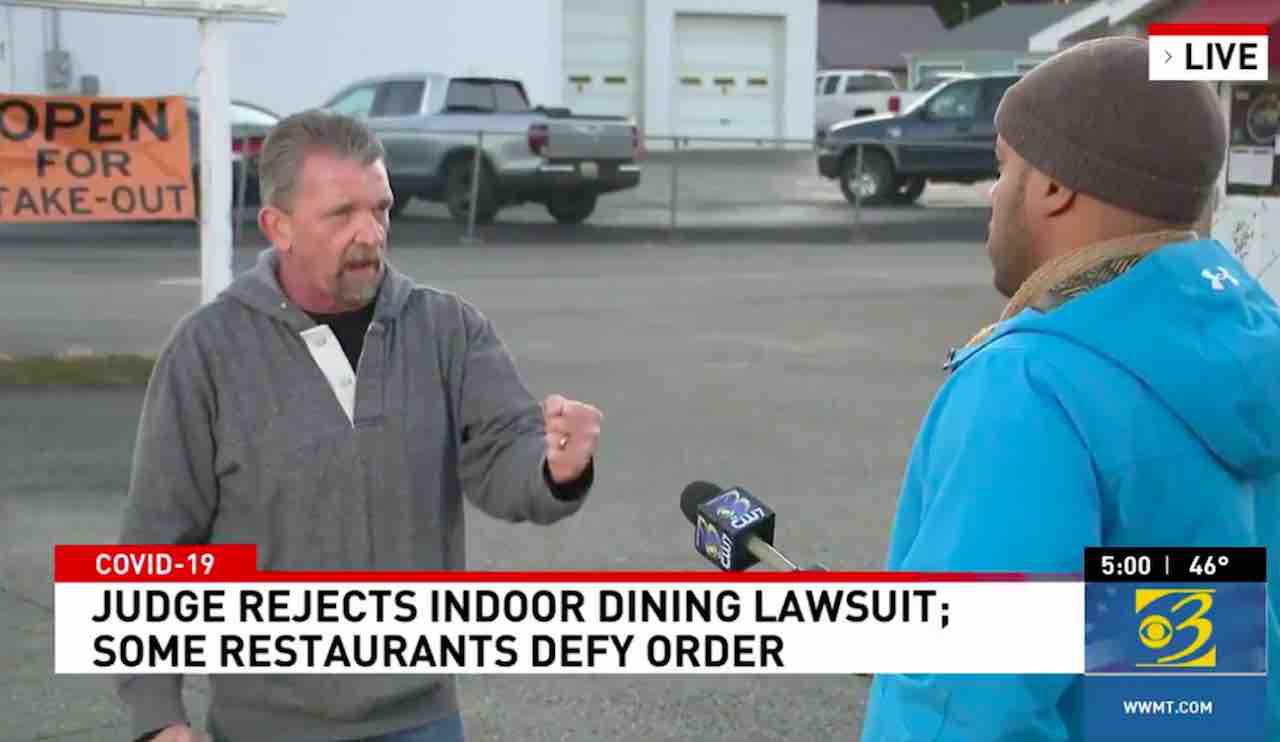 Dave Morris saw the news camera and reporter in front of his Michigan restaurant Wednesday and apparently decided he wasn't going to wait to be interviewed. Instead he walked up and interrupted ... Read more
© 2020 Blaze Media LLC. All Rights Reserved.
You are receiving this email because you opted in to receive emails from Blaze Media.
8275 S. Eastern Ave, Ste 200-245
Las Vegas, Nevada, 89123, USA